Register online for the PDT 2022 congress
Earlybird
Regular fees
550€
VAT included
Regular fees after Earlybird: 700€
On site registration: 800€
Earlybird
Students fees
300€
VAT included
Regular fees after Earlybird: 500€
On site registration: 600€
Included in your registration
• Welcome reception (24 October)
• Access to the full conference program (oral and posters)
• The detailed program and the congress pack
• Coffee breaks for the duration of the congress
• Lunches for the first two days (1 seated meals and 1 lunch buffet).
• Convivial evening, around a glass of wine and an aperitif plate (25 or 26 October)
• Gala dinner at the Nancy City Hall (27 October)
• Guided audio tour of the city in the small tourist train
Important dates
Registration opens Wednesday May 25, 2022 - Early Birds until Monday September 5, 2022.
Overview of the different registration fees
Earlybirds fees - VAT included,
Until September 5th

Regular fees - VAT included
From September 6th

On site fees - VAT included

Regular fees

550,00 €

700,00 €

800,00 €

Student fees

300,00 €

500,00 €

600,00 €

Social program

Upcoming content

Upcoming content

Upcoming content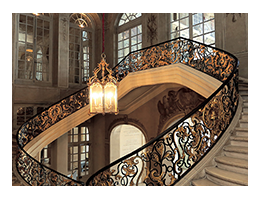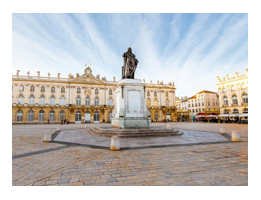 Gala dinner
The PDT 2022 conference Gala dinner will be held at the Grands Salons of Nancy City Hall, an emblematic place of the city, full of charm.
In the program of this evening we propose you:
A welcome cockail
A dinner to savor the French gastronomy,
A musical entertainment by a group
A photographer will also be present to immortalize your evening, take the opportunity to make some photos with your colleagues!
The Grands Salons at the Hotel de Ville is accessible via Place Stanislas. From the balconies you can enjoy a breathtaking view to take some pictures!
Address : 1 Place Stanislas, 54000 Nancy
Participation included in your registration fee
Gala dinner in the great salons of the City Hall of Nancy – Thursday, October 27th, from 8 p.m.